Skip Navigation
Website Accessibility
Enterprise Cat5 Analog KVM Switch


Paragon® II is an enterprise-class Cat5 analog KVM solution that provides up to 64-users with secure, real-time access and control of thousands of servers and serial devices. Its secure KVM switch technology features the industry's best video quality with resolutions as high as 1920 X 1440 at distances of up to 1,000 feet, making it the perfect solution for Government, Broadcast, Production and Post-Production facilities.

It's ideal for Enterprise Data Centers due to its configuration flexibility and broad compatibility, supporting leading platforms from HP, Dell, IBM, Cisco, and Oracle.
Scalable, Expandable Architecture
Connect to 32, 42 or 64 server ports per switch, with tiering and expansion capabilities up to 128 server ports for each switch for access to thousands of devices.
Multi-User Access
Paragon II provides 2, 4, 8 or 16 users in a single switch with non-blocked access to connected servers, allowing for multi-user access at any given time. Up to 64 users in a system.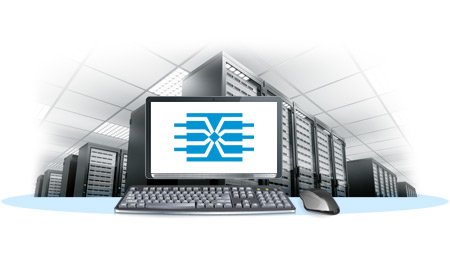 Simple Administration
A single interface allows you to capture and save all system events for auditing purposes, push firmware upgrades via the network, associate power outlets to the connected targets, and maintain system profiles.
Government Approved Security
Meet the most common government and military security mandates, including: Common Access Card (CAC) and SIPRNET authentication with 90meter middleware, and smart card readers.
Additional Features

---

Remote Power Reboot

Power up, power down or power cycle servers connected to optional Raritan remote power control units. With a single click, you can re-boot a hung or crashed server and get back to business.

Stackable Expansion Unit

Switches come as 1U or 2U stacking units enabling expansion up to 128 devices per switch with a single cable, simplifying cabling between tiers and saving expensive rack space.

Optional IP Access

When your remote administration needs require both analog and IP connectivity, or support of a third party authentication & authorization platform is needed, Paragon II works with Dominion KX.

High Performance HD Video

Remotely access applications with a resolution up to 1920 x 1440 for distances up to 1000 ft.
More Information

---
Topology Diagram

---
Computer Interface Module (CIM) for Paragon II

---

A CIM is a "server dongle" that connects a PC, server or workstation to a device via a Cat5/6 cable. There are multiple types of CIMs to support the different types of computer ports (USB, PS/2, VGA, HDMI, DVI, DisplayPort, serial) and to perform features such as virtual media. Use the table below to locate the appropriate CIM.